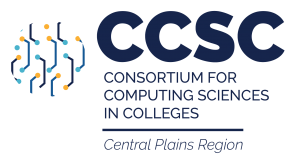 April 21-22, 2023 | Johnson County Community College
Overland Park, Kansas

The system is open for conference registration.



Notice:
This is the first year CCSC-CP is using this version of the submission, review and registration system. It is considerably more sophisticated than the version we used in the past, so please let us know immediately about anything that seems questionable or unusual or about any problem you encounter so we can respond quickly to potential problems. Email about these situations to Ron.McCleary@Yahoo.com.